Does anyone ACTUALLY think boycotting TROS will work?
Personally I didn't really like TLJ but I don't think it's worth boycotting over? Luke was redeemed in the end & the only other major thing in the film was snoke's death... we knew literally nothing about Snoke, why is it a big deal?
Some people are talking about the political bias in the film.. nearly every film has left-leaning ideals.. what are they going to make a movie about why women and minorities can't lead people? lol
really don't understand the logic behind it? people change? companies change? just because you didn't like one film doesn't mean you'll hate all the others, as obi-wan said: "Only a Sith deals in absolutes".
I've also heard some people say that they dislike how rj treated people on twitter... which I mean.. ok. yes he comes off as pretentious but luckily this movie isn't being touched by him?
and I've also seen people complain about Kathleen Kennedy? like what has she even done? she doesn't even have a twitter what has she done to upset you
thanks for coming to my ted talk.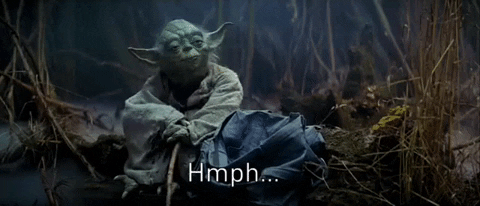 "Never doubt what you have done, All your decisions brought you to that point."
-Kreia / KOTOR 2
Euaaagh
-Lego Yoda
Howdy, Stranger!
It looks like you're new here. If you want to get involved, click one of these buttons!
Quick Links