Rework Palpatine, replace with Thrawn, add Mace Windu.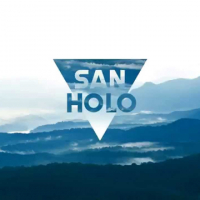 Palpatine's that weird blaster villain. Yes, he is unique and fun, and he's my dark side main. But the dark side has absolutely no team buffs, and Palpatine deserves a saber imo. Thrawn is a tactical mind that would be a nice replacement to the void left by reworking Palps.

Give Palpatine a lightsaber
Add Mace Windu to be his counterpart

Thrawn replaces the hole where the dark side is missing a blaster, and solves the problem of the dark side having no team buffs.
And now he felt her, really felt her in the Force; He felt a bond, deeper and more intimate than he'd ever had before; and for a precious eternal instant he was her. . .
he was the beat of her heart and he was the motion of her lips. He was her soft words as though she spoke a prayer to the stars—
I love you, Anakin. In life, and in death, we will always be one. I am yours

Howdy, Stranger!
It looks like you're new here. If you want to get involved, click one of these buttons!
Quick Links