Massive Old Republic Era Expansion
This will probably never happen but I can't stop thinking about the possibility of it. I know a big chunk of fans, specifically the fans of the videogames love the Old Republic era, and we've seen how large and epic their wars can become. People love the Clone Wars era because of the scale of its world building and the fact that it's a full on symmetrical war rather than an empire versus an insurrection.
The Old Republic fighting the Sith Empire and their military would make for a unique experience that I'm sure would be welcome. It would attract old fans and introduce more to the era and it would be amazing to see all the soldiers and vehicles brought to life by the DICE team.
Of course this expansion in concept would big grander than anything released before, and I for one wouldn't mind paying an extra 30 bucks or so for the first non free expansion if it were something like this.
When it comes to designing the era, there's already so much from both KOTOR games and SWTOR showing both armies of the Republic and the Sith Empire.
When it comes to the fighting men and women of the Republic, there's the more lightweight KOTOR soldiers.
Or the heavily armored troopers from SWTOR
In terms of the indoctrinated marauders of the Sith Empire, there's variations of these sleek fitted troopers that I would love to see DICE put their own spin on.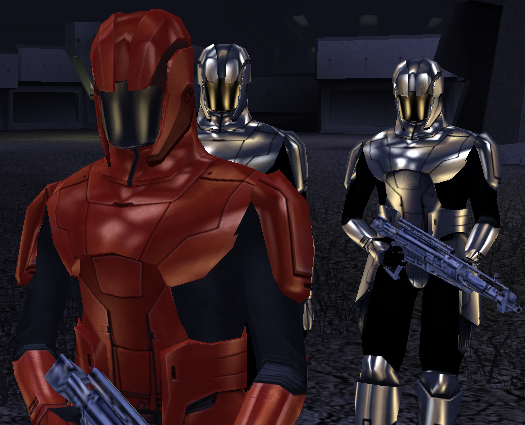 Or there is again the heavily armored troopers from the MMO.
There are many well known and reoccurring planets from the area including Coruscant, Alderaan, Dantooine, Korriban, Dromund Kass, etc.
When it comes to reinforcements the first that comes to mind is a form of Sith Acolyte, some form of weaker lightsaber wielder with probably less mobility and less health.
Just an idea, but I would love to see it happen.
Howdy, Stranger!
It looks like you're new here. If you want to get involved, click one of these buttons!
Quick Links