RE: Twitter rumour: Padme Amidala: Why the Ruler of The Naboo Fits Perfectly into the game right now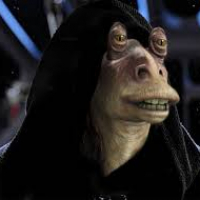 1) It would be a great ending to the Prequel/Clone content before focus shifts to episode IX - a new and iconic hero, pivotal to the entire franchise of star wars.
2) Skins - You could get a lot of different skins for her - as shown below (take your pick Dice, there are loads to choose from and some people may happily spend crystals on some of them
3) Maps - She fits perfectly into the obvious: Naboo, Geonosis etc
4) Dialogue with other characters: Anakin: (Aggressive negotiations - No I would never tease a senator)
5) PEW PEW PEW - I am on naboo shooting droids with Padme, this is the episode one dream! Or... Geonosis the clone wars have indeed begun, PEW PEW PEW (How fun is that!!!!)
Dice, do what must be done! Do not hesitate - show no ... (errm) mercy?
Add Padme and your journey to the (darkside?) , sorry I mean to complete awesomeness, will be complete
Now don't mind me, I'm off to secretly order a battalion of clones to be created, for Obi Wan Kenobi to discover in 10 years time - Shushhhhhhhhhhhhh!
Howdy, Stranger!
It looks like you're new here. If you want to get involved, click one of these buttons!
Quick Links