Ahsoka not coming? Boring Battlefront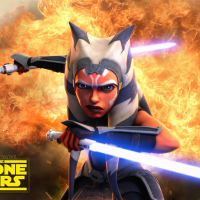 After one year of continiing to hope for her arrival in Battlefront 2: I'm tired, tired of waiting, tired of hoping. I made enough good points for her, delivered enough good reasons to add her, made enough offers. I give up. From now on i have uninstalled the game until the Ahsoka Update drops and thus something interesting arrived for the game. From now on whatever happens happen. I will not expect her anymore i will not hope anymore because im not naive enough anymore to be a jedi.

I'M NO JEDI.

You do you DICE, whatever it is that you are doing.
Post edited by Ryu_Tano94 on
Howdy, Stranger!
It looks like you're new here. If you want to get involved, click one of these buttons!
Quick Links