All Phase 1 Clone Legions Needs a SERIOUS Rework!!!
This is how they look like right now:
Lame. Nothing but blue or red paint jobs, even though these are canon, they are all the same regardless of class and there's barely a distinction. That's not what the likes of the 501st deserves.
We need something like this: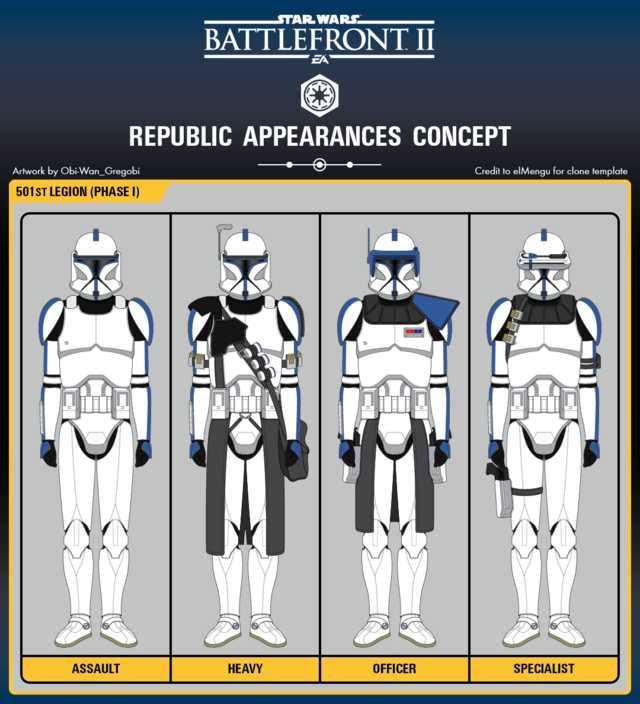 The heavies and officers should have pauldrons and other items as well, each item should differ depending of the legion. Different legions should also have a distinction of color patterns.
Officers should look like something of this sort:
Phase 1 just deserves better treatment, we need more variety, their current state is not good enough, some of you might be tired of Clone skins but every clone wars fan agree this is important.
I don't want to use the word "lazy" but the current state of the phase 1 Clone's is just disgraceful. They were rushed and no detail were put to them. Do you agree they need a few tweaks?
Post edited by David1543 on
Howdy, Stranger!
It looks like you're new here. If you want to get involved, click one of these buttons!
Quick Links