Either buff rolling, or nerf saber tracking. Blaster Heroes are at a severe disadvantage.
The saber-tracking is so strong, You could be 5 feet in front of Vader, running and with 1 swing he's on you again.
So, there's 2 solutions:
1. Nerf Saber-Tracking - Make it so that you don't auto-connect with your target, you have to actually time your hits and use some actual skill .
2. Buff Rolling - Make it so that blaster-heroes have a longer window of immunity to saber-damage while rolling, that'd give blaster-heroes way more of a chance against saber heroes.
I know some of you saber-mains will reply to this and be like "omg no!! they're so good as is I get killed by Han Solo all time!!
" and to you I just have to say, get good. If a blaster hero kills you while you're a saber hero, they're probably significantly more skilled than you and deserved that kill - with these changes it'd make it more fair across the board, and blaster heroes more playable instead of their current state.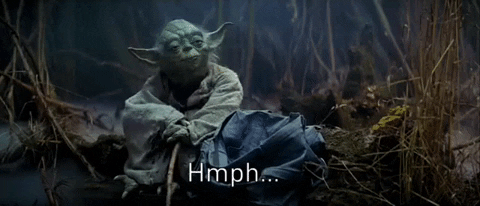 "Never doubt what you have done, All your decisions brought you to that point."
-Kreia / KOTOR 2
Euaaagh
-Lego Yoda
Howdy, Stranger!
It looks like you're new here. If you want to get involved, click one of these buttons!
Quick Links