COOP is obnoxiously unbalanced.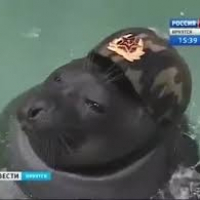 Prepare for a rant.

COOP is extremely unpleasant to play, especially Clone Wars and especially defence in CW.
The principle behind defence seems to be, just toss as many AI at the players who may not even be 4/4 and call it a day and it gets much worse when a villain/hero is tossed into the mix to really rub it in.

It's even more unbalanced when a game starts with only, say, two players who are expected to defend three or two command points and get steamrolled within seconds after a round start. No matter how good players are, it doesn't matter when they're simply swarmed with enemies due to the complete lack of thought that went into the balancing.

The one exception to the rule is playing First Order on Starkiller base, because Sith Trooper solves everything.

This rant may be born out of salt, but it is the result of weeks worth of frustration at steamrolled defences in COOP poured into a thread trying to make that clear.
I hope that in the update that adds in GCW to the coop that some consideration is actually given to proper balancing of the number of AI/frequency of heroes/villains based on the number of players on and how hard of a time they're already having. Because for now I'm simply motivated to click 'cancel' whenever I see a defence map pop up whenever I'm playing Seps, Clones or Resistance.
Howdy, Stranger!
It looks like you're new here. If you want to get involved, click one of these buttons!
Quick Links