MOD Posts
i dont know where there is to post something about a mod so i you can take this down of you like. but this is amazing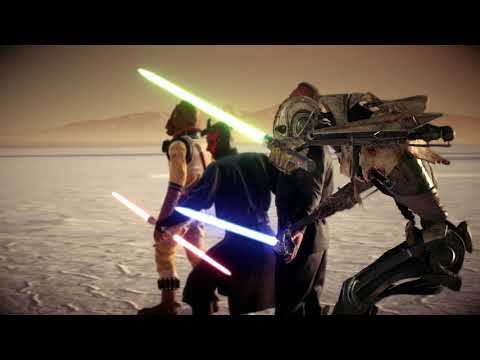 please take a look at this it is offline heroes vs Villeins that gives you control of who your ally and enemy bots are plus maps and how many kills it may be a mod but come on guys you can do this too you know
another point i should say is its not about the mod so it is going off topic but here i go you guys have said you would be bringing alot of stuff to battlefront 2 and so far so good but there are still some thing you guys haven't made good on like new weapons for example
we need offline galactic assault and starfighter assault there are some skins that modders are making that are not in the game like hooded rey hooded maul clone wars maul with the robot legs etc i cant remember the names of who made them but they have done a fine job of mesh importing please look at modders creations and think about putting it into the game i dont own the game on PC just xbox one so you can imagine what is like not being able to use the mods OFFLINE or in general for that matter.
Post edited by LordSpyro598 on
Howdy, Stranger!
It looks like you're new here. If you want to get involved, click one of these buttons!
Quick Links