RED ALERT: General Grievous is currently a WASTED opportunity and that could be bad news for Ahsoka.
General Grievous, is a 4 armed cyborg who is capable of wielding 4 sabers with each of his hands in combat. Yet he was designed in the most boring, uninspired, lamest way possible. He has like two, maybe three different generic base attack animations, and probably is the least interesting character to use in the game when It comes to gameplay.
Dice, I urge you to do a complete revamp of Grievous base attacks, It is simply not good enough. Grievous should be one of the most unique combatants of the entire game as he is in the Star Wars canon. Why can't he pull out his 4 arms at once while attacking an enemy? Thrust surge and unrelenting advance are cool and all but these limited timed abilities don't showcase what grievous is really fully capable of doing as a warrior. A 12 year old game did a better job in designing Grievous and he sure as hell was far more fun to play as.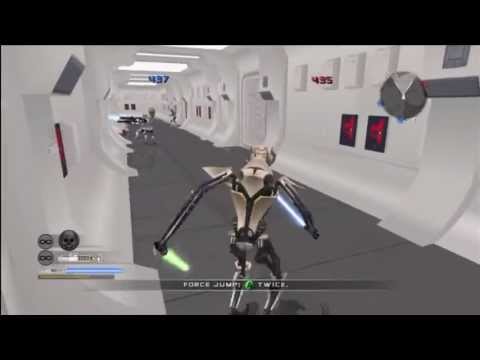 And this very example of how grievous was designed by Dice makes me wonder, how can people say that Ahsoka should be added over other characters, because of the fact she ultilizes two lightsabers, as if that would make her any more unique? Grievous is a FOUR armed fighter and the most generic fighter of the game. Let's change this immediately Devs.
@F8RGE
@EA_Tom
IF YOU AGREE: Hit insightful, agree, or like.
Post edited by David1543 on
This discussion has been closed.
Howdy, Stranger!
It looks like you're new here. If you want to get involved, click one of these buttons!
Quick Links