Blaster work, possible new original trilogy maps + new map and hero concepts.
Ok first blaster rework. Blasters are highly requested. There does not need to be new blasters added. They already are in the game. For each standard class officer, assault , heavy, specialist there is 3 guns with upgradable attachments everyone uses. However for each class there is a default gun without attachments. 1 for each era and side you are on. That is is a total of 4 weapons per each era and faction, that's a lot but they do not have the ability to be modified like the rest, can they be re worked?
Also
Can palpatine get a block like in battlefront 2015. Can just absorb attacks not redirect them.
For original trilogy sumpremacy maps I would like to suggest
Pillio from single player campaign
Tattooine
Endor
Death Star
Bespin "the large map from battlefront 2015"
(Trailer for that map below) + updated concept for dengar.
The walker assault map from back then would be perfect for supremacy.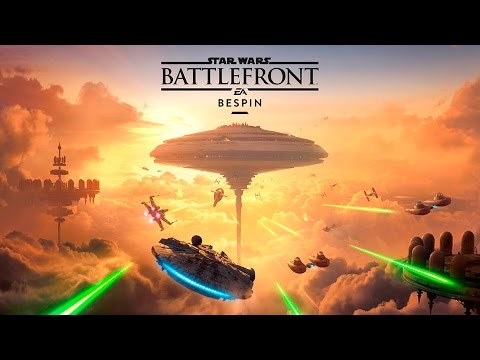 Original trilogy heros
•R2d2, main weapon shock prod.
Astromech leg rockets: r2d2 has leg rockets that let him fly around.
Oil napalm: R2d2 squirts oil around for a couple of second then lights it on fire with a arm attachment. If in the air when activated R2 sprays it around on the ground below like napalm and light it with a arm attachment. Also if activated on the ground he would ignight it with his leg rockets.
electrical shock. R2d2 spins his head and shocks a opponents in a radius with powerful shocks from his arm attachments that knocks them back and deals damage.
Bacta tech: R2 activates a protocol that makes him heal himself and volleys bacta grenades out of himself that heal and give bonus health to teammates they land near. Just like in return of the Jedi when he shot lukes saber in the air except it would be bacta grenades.
•Nien numb, auto fire blaster pistol, has a scope on it when looking through it will show enemy locations to himself like the specialist binoculars.
Blaster turret: a auto turret that will auto heal, the longer it stays active the stronger the damage it will deal to a max. It will target both vehicles and enemy players,
however other than 2015 battlefront, this turret is a little larger and he carry's it around in the bag on his back. Its large enough that once deployed it can be mounted by nien numb or a friendly player and be used as a powerful turret to take down players or air units. "Like a aa turret"
Mine field: nien numb can deploy multiple trip mines in different locations.
Concussion grenade: nien numb throws a concussion grenade that disables blasters and concusses enemy vision and movement making aiming accurately with a saber swing or blaster difficult. Also dealing slow incremental damage for a short time.
•Dengar, heavy blaster rifle.
Rifle sweep: dengar runs through enemy's damaging with his rifle and sweeps dust up from the ground when deactivated at the end of animation temporarily blinding those in radius.
Power pack: dengar charges up his power pack attached to his weapon giving his heavy blaster the fastest rate of fire in the game and giving it exploding blaster bolts.
When activated he gains
(Defensive heavy armor) dengar takes reduced damage from enemy's when activated and makes his armor weigh heavier to the ground because of his tech, (this will also cause him to move slower) however while active he will not be able to be pushed back from force ability's pulled or lifted in the air, "Can't be knocked around"
Sticky bomb charge: dengar rushes forward and throws sticky bombs around him quickly and if there are any enemies nearby they will actually stick to them before detonating.
•ig88
Standard weapon- sniper rifle.
With a stronger shot gun-attachment for close range.
Proximity mines:
Places one proximity mine at a time down that explodes when an enemy get close to it. Can have multiple many many mines on the map at a time. But have to wait for it to recharge as you can only place one at a time. And they only detonate when someone walks really close to one.
Middle ability- Thermal defense: can send out a very large explosion from a modified grenade in his chest. (Think like in the mandalorian) This will cause massive damage to heros and send them flying back as as well for defense against force users. The explosion will deal a little damage to ig88 himself but he can re heal that damage slowly.
Shocking slam. Slams heavy rifle on the ground causing stun damage in 360 degree radius and releases electrical shocks,
"like the specialist class standard shock grenade"
but the electrical shocks is in a 360 degree radius and deals more damage.
-Clone wars suggestions after original trilogy.—
Clone wars supremacy maps.
Please add just a few more. "Corusant" for urban environment. Maybe lower levels and the Jedi temple. Awould be awesome to have.
imagine urban environment for the battle of corusant lower levels, the Jedi temple, landing platforms, city street shops with a clone bar. Citizens fleeing before the chaotic battle to fend off grevious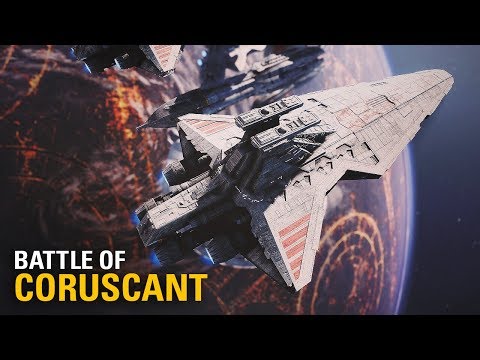 Now obviously this isn't a ground battle like I'd like for capitol supremacy. But if a modder can do this. Dice and the developers for battlefront 2 could make a awesome capitol supremacy map for corusant. This could be similar to what the transition to the capitol ship looks like on corusant though.
utapau
Or mygeeto, along with the galactic marine clone skins.
(Concept for mygeeto below that is awesome)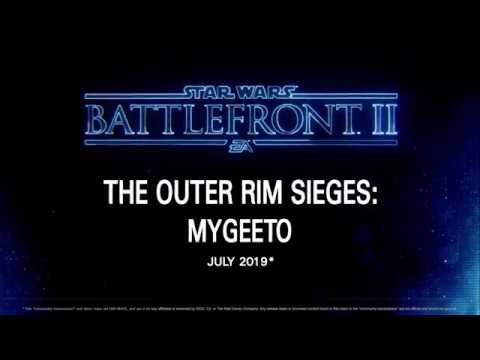 (Clone wars Hero's:)
•Assaj ventress, dual lightsabers
Assassins fury: pulls a enemy towards her and chockes them in air in front of her. Opposite of darth mauls choke hold. Pulls enemies toward her first and then chokes them in the air momentarily
vengeful push: a force push, that also deals deals damage, this force push doesn't knock you down long but for short time enemy's hit by vengeful push will take extra damage from all attacks. Like 2 or 3 seconds
Dual saber finesse: deals 2X damage with lightsabers for short amount of time.
•Ashoka Tano, weapon lightsaber, secondary boken light saber.
Saber slash: can attack really fast in a forward lunge kind of like Luke's. dealing normal damage with lightsaber and secondary damage with her smaller boken lightsaber that deals accumulative damage like the stinger pistol,
Jedi reflexes: Ashoka gains insight can see enemy's on the map and move faster and jumps higher then any other force user in the game. During this time, blaster shots reflected are deadly accurate,
This time is a temporary amount of time, might can be extended.
Saber push. Ashoka attacks with a forward facing dual saber slash that deals lightsaber damage, but that also sends a 75 degree force push further out than the slash radius.
•captain Rex, weapon dual pistols.
Dual pistol fury: deals 2x damage with pistols temporarily,
Droid poppers: Rex throws a couple grenades in front of him these grenades explode and send EMPs out
Deals a small amount of damage to enemies.
But massive damage to ships, transports, vehicles and electronics like scan pulses and stationary electronics like blaster turrets, also overheating blasters.
Clone captain: gives allies a morale boost allies and the hero himself gain extra health that will slowly deplete, allies deal more damage to enemies so long as some of the extra health bar remains. While this ability also gives Rex extra health it does not give him the damage boost only his allies.
Instead of another jet pack hero Can we get Someonw with boots and plus a cool hat
How about CAD BANE.
•CAD BANE: jet boots, dual pistols
Incendiary bombs:
cad bane drops impact grenades that cause stun damage & insendiary Grenades in a 360 degree radius around him. He can drop them on the ground or in the air like a dive bombing mechanic.
Sharp shooter:
it's a lock on ability for his gun with no range limit that locks on to a enemy with his pistol.
New mechanic for this ability. damage of this shot increases the further away the enemy is. However, the lock on is quick like Landos upclose and takes much longer to lock on to a enemy the further away someone is. And it locks on to only one enemy each time you use the ability not multiple.
Time limit and recharge to use sharp shooter can be extended with starcard by getting kills.
Defensive armor: Cad bane takes 25 less damage from all sources for a temporary amount of time. Time can be extended by kills with a star card.
His counter part robot Toto flys around releasing scan pulses near him and further in the direction he is looking while this ability is active.
Post edited by KungfuBepo on
Howdy, Stranger!
It looks like you're new here. If you want to get involved, click one of these buttons!
Quick Links