Hero and Villain Balancing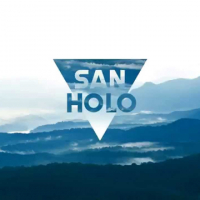 Balance choices in this game are beyond me. Heroes getting nerfs due to their kits while Villains get Vaders and Grieves and which high damage + stun chains.

The new droids almost summarize every problem with every hero in this game:

the new BB 9 comes with fast ticking stuns while BB 8 comes with a blockable but powerful damage circle AOE attack.

Villains are effectively single target
Heroes are effective at decimating an entire area

The Heroes are better in infantry modes because buffs spread to too many targets, and AOE knockbacks have wide circles and a damaging value for infantry that decreases against Villains for some inane reason that shouldn't exist.

When Villains get a buff, its a powerful single application buff that makes them super effective. Their cones are concentrated on a smaller location yet they are given 3x effectiveness

Common sense tells you why this game is unbalanced. Great players can tell you faster, but anyone that can consciously reason should be able to discern the problems.

I'm completely lost at this point. Are the reasons for choices based solely on "Coolness" and "Vibes"; is it "Lore" (I can easily destroy any lore arguments as to why this is the case).

Simple scrutinization of the gametypes and playerbase will explain why the majority of players will continue to cry and cry and cry for nerfs to Heroes over Villains. A larger quantity of players simply play large modes and therefore there will be more notice towards their effects on gameplay. Skilled vs unskilled player debates don't even matter, nor do HeroesvsVillains maining or Galactic Assault maining. The problem is ease of impact on an infantry match through flat-out wrong balancing decisions made by design.

The average players in every mode, are not intelligent enough to discern balance and offer solutions for the game. The average player doesn't even really care even if they were smart enough to know Heroes and Villains values and stats. Balance is up to the design. Palpatine devastating areas with his lightning and AOE chains against infantry; hence a Palpatine nerf comes before anything else.

Ease of impact by any random bad player is more widely concerning than efficiency and high impact from a skilled player with any Hero or Villain.

Design is the root of the problem. While Infantry mode casuals are the mechanism that stirs the pot; Heroes are simply easier for casuals to make an impact with, even if they die and another spawns in to repeat it, whereas Villains are designed to be hyper effective on a smaller zone, skill notwithstanding

It's easier for Anakin's to be a target over a Kylo Ren, despite Kylo Ren's pull being much more effective and allowing for ten times the creativity.

Stop trying to argue for: "uniqueness. We need characters to be unique". Unique is fine when comparing each Hero or Villain among their respective colleagues. Unique is not fine among factions.

Each Hero should almost be a class that excels at different things, but has a mirrored counterpart on the opposing faction. It's okay if one hero is slightly stronger or weaker than another hero balancewise. It is not okay if all respective heroes are sufficiently stronger or weaker than every villain or vice versa.

I have given the most ideal solution to balancing several times before, and while I am 100% certain mirrors will never happen due to having to rework every character from the ground up, the secondary solution is easier and more simple through more equalization.
And now he felt her, really felt her in the Force; He felt a bond, deeper and more intimate than he'd ever had before; and for a precious eternal instant he was her. . . 
he was the beat of her heart and he was the motion of her lips. He was her soft words as though she spoke a prayer to the stars— I love you, Anakin. In life, and in death, we will always be one. I am yours
Howdy, Stranger!
It looks like you're new here. If you want to get involved, click one of these buttons!
Quick Links