Bad players are slow and easily flanked so keep Vader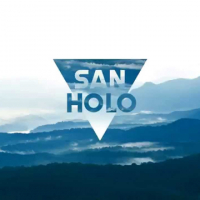 I'm all for keeping Vader as is. Most players in this game are bad players. Bad players are slow and easily flanked. If Vader didn't exist, these players wouldn't be able to survive.

We need to support the peasants who lack the skill to play the game properly, else the game would chase off most of the bad player community.

The best solution is to make any one Jedi equal to Vader in stats, so that bad players have a crutch on both sides, trash players won't feel aggravated because their reaction time is slow, and they get flanked whenever they play. Buffing a single Hero to Vader level still balances the factions better, and keeps the trash reaction time community satisfied with their crutch

Best solution
And now he felt her, really felt her in the Force; He felt a bond, deeper and more intimate than he'd ever had before; and for a precious eternal instant he was her. . . 
he was the beat of her heart and he was the motion of her lips. He was her soft words as though she spoke a prayer to the stars— I love you, Anakin. In life, and in death, we will always be one. I am yours
Howdy, Stranger!
It looks like you're new here. If you want to get involved, click one of these buttons!
Quick Links