Twice the freetime double the content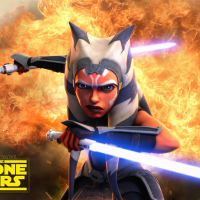 In these special circumstances we are all in at the time of posting this DICE has used their available options to make staying at Home in the lockdown a little bit easier by giving Battlefront 2 Players double XP which not only made a lot of Players happy especially the new ones but also created jealousy of some other communitys and created a positive Image gain.
But why stop there? Why not take it to the next level?
My idea is to not only drop the march content but also some extras.
Imagine the reaction of the Players of Battlefront 2, the Media and Players from other communitys if we not only get Scarif but also a corouscant Underworld map, if we not only get Jyn and Krennic but also Ahsoka and Ventress, if we not only get Empire Skins like shoretroopers but also the clone skins like Galactic marines or the 332nd, not only another pair of ot Reinforcements but another one of PT Reinforcements like Magna guards and paratroopers.
The time would certainly be right for that kind of Big Update since we get the first two episodes of the corouscant Underworld arc of CW Season 7 featuring Ahsoka.
Since we are forced to have more spare time, this would certainly come in handy also from a marketing and positive Image gain perspective and since its
@F8RGE
last update/CT as CM, he could leave with announcing a giant satisfying Update strenghtening our positive opinion of him to the point of a Community manager legend.
Howdy, Stranger!
It looks like you're new here. If you want to get involved, click one of these buttons!
Quick Links