Anakin needs a Buff and glitch fixes
I come to ask EA Dice to correct Anakin's glitches and also the buff because he is currently very weak, and barely does damage with his abilities. If you also think that Anakin needs to be a buff, comment on this topic. All are welcome.
Current skills glitches and problems
Anakin currently has less than 20% damage reduction on Heroic Might. Since he should have a 90% reduction, this causes many problems even more when Count Dooku uses Expose Weakness or when Anakin is hit by Bossk's dioxis grenades.

Passionate Strike is no longer hitting opponents for the most part. The range of reach that Anakin currently has to hit the Passionate Strike blow is very small. It appears that the ability does not lock on the selected target and achieves anything but its target. Speaking of which, the skill was nerfed in January, which made it even weaker. It deals less than 80 damage with both Hits. While Anakin deals 130 damage with lightsaber blows. See: Vader deals 150 damage with the lightsaber Throw if it hits only once, but if it hits the same opponent both round and round, as the lightsaber returns as a boomerang can deal up to 300 damage. I find it very unfair that Passionate Strike does not do even 150 damage.

Retribution

The skill has a horrible glitch that lets some targets that would be caught by Retribution escape, even though they should be caught by Retribution. After the Retribution is energized, the ability has a delay of at least 3 seconds to start choking. It is ridiculous to have to wait all this time after the ability is energized.
How the skills should look:
Heroic Might
Heroic Might:

Basic damage: 180.
Maximum damage: 350.
Basic range meters: 25 meters
Maximum range meters with increased damage taken: 30 meters
Maximum range meters with the "Control the Force" card + damage taken: 35 meters.

* While Anakin uses Heroic Might he would receive 70% damage reduction until the end of the ability, still guaranteeing that reduction for another second after he unleashes his strength.

* For the Non-Villains class the maximum damage for Heroic Might would be a maximum of 300.

New mechanics:

Heroic Might would allow Anakin to have a 70% damage reduction while using. Heroic Might would deal a basic damage of 180, which can be increased up to 400 damage at its limit. The damage would increase the longer Anakin holds the ability.
The current range of Heroic Might would be 25 meters, which can be increased to another 5 meters if Anakin takes more than X amount of damage.
Passionate Strike
Fixed damage of 120 with knockdown and a slightly longer range so that Anakin can reach the opponent from a safe distance. As it was when Anakin launched.
Retribution
Retribution:


Skill duration should increase to: 4 seconds
damage reduction: 90%

In villains:

Choking
Damage per second: 65

Pull
Damage 75

Totaling: 335 maximum damage

Non-villains
Choking
Damage per second: 55

Pull
Damage: 75

Totaling: 295 maximum damage.

In this way, the ability will deal damage less than the non-heroes (non-villains) class of 295, no longer 300 than it currently is, in 4 seconds. So it would not make him OP in the supremacy mode, Co-Up, Galactic Assault, since the highest classes of non-heroes have 350 life.

In villains I think 435 maximum damage is adequate. The Villain who has less life is Bossk and Boba (600 HP) and both are long-range characters so it wouldn't be OP. All lightsaber villains have a minimum of 750 health and the Vader can reach 1150 health with the Focused Range.
Stamina
Melee Deflections:

Anakin would again have 14 Melee Deflections instead of 10
Cards
Massive Strike: Remove the force reducer. This letter never had a reduction in vigor. Currently, it is more worth not using it because it brings more harm than good. His stamina reduction is 25% today.

Tenacious:The card should increase Anakin's life to up to 150 instead of 100.
Why should he be buff?
Anakin was erroneously nerfed in most updates. He has been Nerfed more than 6 times, and since then he has been full of bugs in Retribution, Heroic Might and Passionate Strike.
EA Dice withdrew the damage multiplier from the Heroic Might ability and reported that the maximum damage it would cause would be 450. However, its current maximum damage is no more than 150, a damage that Vader and other villains do basic damage in your skills.
See in the videos below how weak and buggy he is:
See how much basic damage Heroic Might does today, just as Passionate Strike no longer blocks the target on the opponent, causing the ability to lose it. And at the end of the video, Anakin uses Retribution that does not reach Vader because he is using Choking, allowing him to kill Anakin.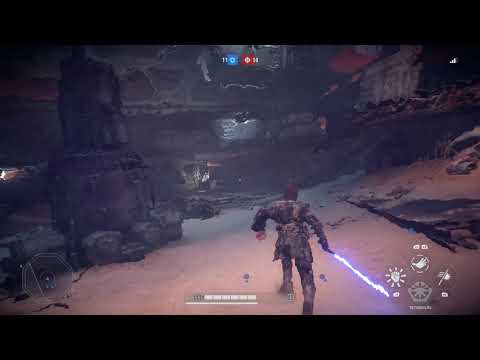 See Iden Versio doing 728 damage to Anakin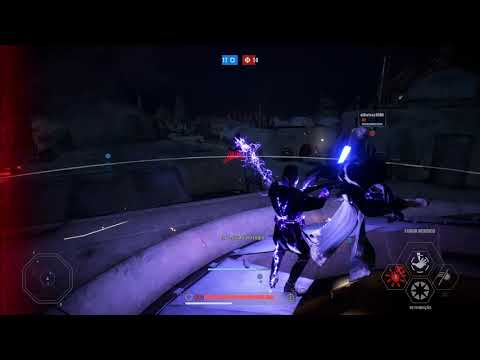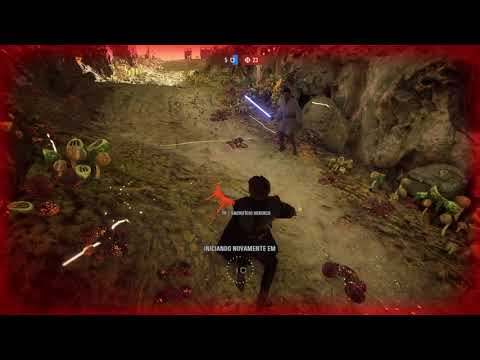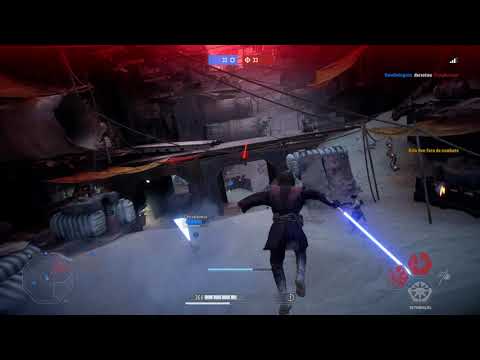 Post edited by Nightwing21 on
Howdy, Stranger!
It looks like you're new here. If you want to get involved, click one of these buttons!
Quick Links