New skins?? What could they be?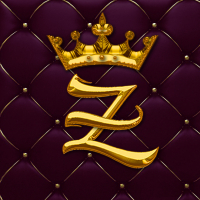 So in light side I think we don't need more Lando, Han, Yoda, Rey, Finn or Leia skins. They are ok (and they won't release a Slave Leia). My guess is Luke Bespin. Maybe ROTJ Luke. And it would be interesting to see Obi-Wan and Anakin as padawans (and Chewbacca carrying C3PO).

For the dark side, Kylo Ren is full on his skins, like Dooku and Iden (rest of her skins are from Rebellion, and Phasma crushed helmet is extremely lame). They won't release Grievous with cape. The unique skin for Bossk could be prisoner from TCW. Boba Fett doesn't need anyone.

So my guess is: Damaged Vader, Resurrected Emperor, Solo's Maul, Ep III Sidious or TCW Maul.
Howdy, Stranger!
It looks like you're new here. If you want to get involved, click one of these buttons!
Quick Links