The most cinematic moment I've ever seen in game!
First of all, this entire game of Walker Assault was amazing! There were so many epic fights at the control stations. But at the end, I was right there at the foot of one of the walkers trying to stop the T-47s from using their tow cables.
I had an orbital strike and used it to try and stop the first T-47 that was harpooning the AT-AT. But it was a waste! If only I had waited and saved it, I would have most likely been able to take out BOTH of the T-47s (or at least interrupted their harpooning runs) and we would have won.
But regardless of who won, this was just an amazing moment. Enjoy.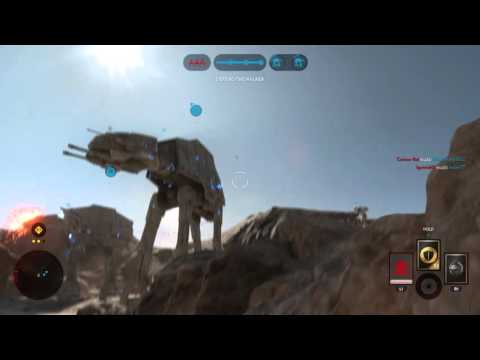 Howdy, Stranger!
It looks like you're new here. If you want to get involved, click one of these buttons!
Quick Links