Your Favorite "Unusual" Loadout?
I almost always use the Jump Pack, Thermal Detonator and Shield, but recently I've been using
Scan Pulse
,
Bacta Bomb
and
Scout Binoculars
with the
Scout
trait.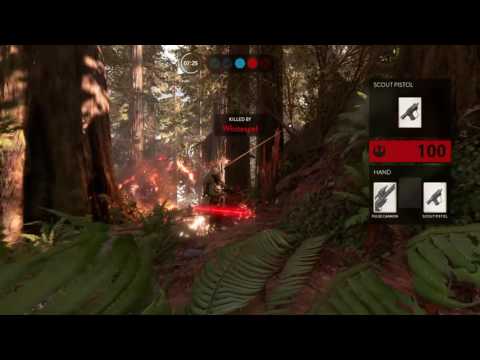 (Endor maybe isn't the best map for the Scout Binoculars, but I did manage to save a teammate or two with some well-timed Bacta Bombs.)
This loadout is basically a support class, but it's a nice change of pace from my usual setup.
What's you favorite "unusual" loadout that you like to use?
Howdy, Stranger!
It looks like you're new here. If you want to get involved, click one of these buttons!
Quick Links