Just Want To Point Something Out To The Rebels (Battle Station)
A fully stocked Star Destroyer has about 47,000 people, including pilots, crew, and troopers. So every time you clear the first phase of Battle Station, you murder 47,000 people. What's worse, the Death Star had 1,205,200 people aboard, all of which perished in the Rebel terrorist attack. So just remember, whenever you Rebel scum win Battle Station, you also murder 1.25 million people. Who's really the bad guys in this situation?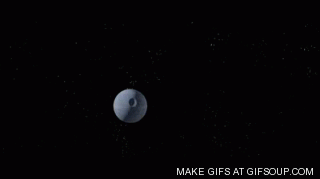 "I'm no Jedi. I'm just a guy with a lightsaber and a few questions." - Kyle Katarn
Howdy, Stranger!
It looks like you're new here. If you want to get involved, click one of these buttons!
Quick Links