No friends of the complex...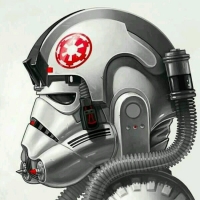 Dennis made it clear IG88 and other "complex" characters would prevent them from releasing 8 heroes and just 4. This basically tells us PT will be way harder for them to do because of droids and other machines and devs will not favor releasing PT content over ST. And even if they do, content would suffer because of increased complexity. Sorry PT fans I think you all know what this all means.
Howdy, Stranger!
It looks like you're new here. If you want to get involved, click one of these buttons!
Quick Links