What do you think RO will be like?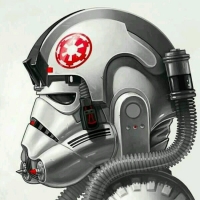 I'm talking about the movie. The plot and setting are promising, the mood is ominous and serious. Krennic looks pretty evil and hell bent. Vader is rolling on his prime psychotic power trip. How will Disney handle the darkness of the Empire? Will the movie be grim enough or will the Rebels again look like they're playing the Empire and are fancy about it?
Howdy, Stranger!
It looks like you're new here. If you want to get involved, click one of these buttons!
Quick Links