Snoke is the Grey Jedi Plagius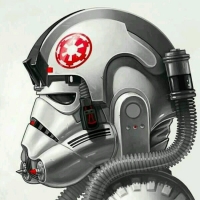 Basically there will be a time when Luke confronts Snoke and Snoke will reveal him he's his grandfather in episode 8. See, Plagius didn't die because he could manipulate the force so much he created Anakin using the force alone. He then continued to watch as light and dark side clashed and killed each other off. Snoke enjoyed watching because the Grey Jedi are a way more complete form of Jedi or Sith there will ever be. Luke figues this out and tells Rey that the time of Jedi is over. Grey Jedi are the rulers. He himself will become a Grey Jedi later. And so Plagius began his plot to end both sides just to prove a point.
Howdy, Stranger!
It looks like you're new here. If you want to get involved, click one of these buttons!
Quick Links