What about dealing with cheating in Star Wars Battlefront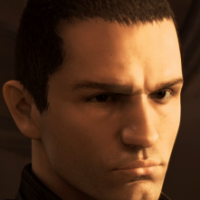 I am a Star Wars fan and love all games that exist in this realm, including this one. It lacks content and offline modes but still is fun. The issue here, and its and escalating problem, is that people are leaving because of the increasing number of cheaters / hackers in the game, spoiling all the fun. I'm refering to PC game version, where I play.
So, producers, despite you're focused in the new Battlefront II, that I hope it will become an amazing game, you should pay attention to this one too. People paid you money to play and have fun in this game and they're not suceeding, so they're leaving. One of these days, this game will be unplayable because of not enough players, and there is no offline alternative!
What now, producers?
As I see it, we have two options: join the cheating community and cheat or give up. People with good sense and honor are giving up. I am not giving up yet, but I not joining any cheater...

Any time now it's game over...
I would like to know what you, producers, think about this and if you are planning doing something about it.
This discussion has been closed.
Howdy, Stranger!
It looks like you're new here. If you want to get involved, click one of these buttons!
Quick Links