Your reaction to each era being 1/3 of the first Battlefront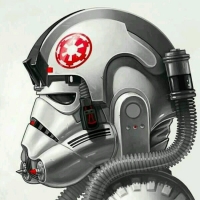 So we get the next game and then realize that the total amount of maps is the same as in previous Battlefront and each era is 1/3 of the total amount of maps. Oh and you can only play on maps made for each era. Also each era would have 6 heroes for a total of 18. How would you react to such news?

I would be upset.
Howdy, Stranger!
It looks like you're new here. If you want to get involved, click one of these buttons!
Quick Links