What kind of multiplayer system will there be for playing online with friends in BattleFront 2
What kind of multiplayer system will there be for playing online with friends in BattleFront 2
Example squads in the battlefield series, or even the partner system from Dice's first BattleFront
Looking at current gameplay it looks as though the squad system is just putting you in groups of people that are respawning at the same time. (look at 2:30 or 5:46 for examples)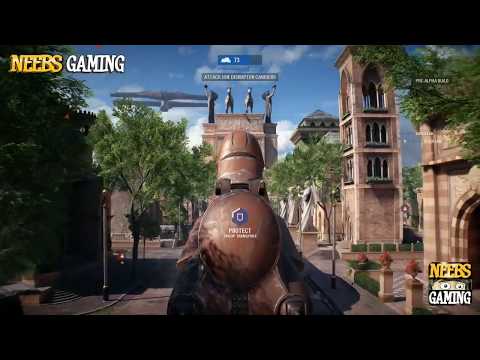 I get that Dice are trying to remove spawning on squad mates, but I would still like some way to make it feel like we are actually playing together rather than just being in the same server. Maybe showing an outline on the minimap, or allowing you to spawn near their location (out of combat).
I'm just judging this by what I see from gameplay and I can't find anyone on youtube or forums talking about this. But I feel like its important to include something like this in the game (If Dice hasn't already).
This discussion has been closed.
Howdy, Stranger!
It looks like you're new here. If you want to get involved, click one of these buttons!
Quick Links