What's Wrong with Camping?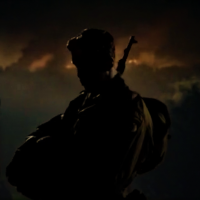 I've noticed on the forums that so many people are against camping. They're saying that certain abilities (such as ascension cables, or jump packs) shouldn't be in the game because it could promote camping. Camping is awesome, and it takes skill. What's the point in a game that's completely balanced so that even the noobs can defeat the skilled? The only reason that I could come up with that someone wouldn't be pro-camping is that they are a noob themselves. I'm not accusing people, that is just the only reason I can come up with.
I had a dream, that one day on the sweet hills of Georgia, everybody will be able to play the Star Wars game they've always wanted.

Howdy, Stranger!
It looks like you're new here. If you want to get involved, click one of these buttons!
Quick Links