Please.. for the love of Star Wars. No jarjar or gungans.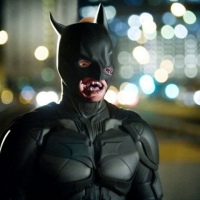 I understand Lucas's mind was mush at that point and relied on green screens and jake lloyd to make a movie(with minor strokes of his old brilliance tossed in here and there with awesome choices like Christopher Lee.. RIP!) that instead of being an epic as it should have been was a family friendly and stupid movie(Phantom Menace).

Please for the love of what star was should be.. Don't include gungans.

That's my opinion..
Howdy, Stranger!
It looks like you're new here. If you want to get involved, click one of these buttons!
Quick Links