Why Maul Can't Block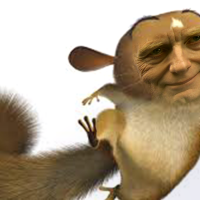 "He would be OP" and "He's supposed to be fast and furious" are the most common and most stupid responses to this issue. Guys, I'm 100% on your side on this, I hate that Maul can't block, but now that I think about it, the reason is clear. EA is too lazy to animate his block, and I am very mad that Darth Maul's downfall is the laziness of a company that has promised to listen to their player base. BUT. After some thought, I feel like it actually would be pretty hard to animate an actual block for him, lazy or not. Even if you used some spinny kind of block, it wouldn't be fluent and would ultimately look bad especially against high fire rate weapons. I am slowly coming to terms with this because HOPEFULLY EA IS SMART ENOUGH TO BUFF HIM A BUNCH TO COMPENSATE FOR IT.
Howdy, Stranger!
It looks like you're new here. If you want to get involved, click one of these buttons!
Quick Links