Name 3 things to change that would make you preorder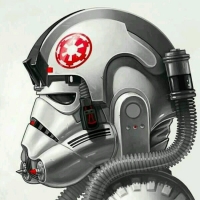 It's quite simple for me:

Blaster fire to be as bright and visible as in battlefront 15. None of this dim, half transparent blaster fire business.

Heroes health back to 1000-1500. I don't want to worry about jumping into the wrong crowd and getting insta wrecked. Heroes should be stronger and feel less like regular infantry on a suicide mission.

Third one would have to be giving all lightsaber users a block ability.



Howdy, Stranger!
It looks like you're new here. If you want to get involved, click one of these buttons!
Quick Links