Hero damage to other heroes will be the death of intense duels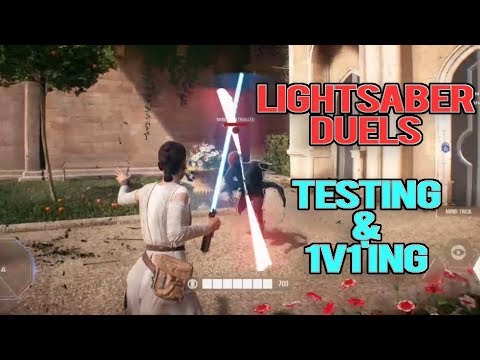 Here's a video of a YouTuber who did an experiment with a friend in the back of Galactic Assault. They alternated Rey and Maul. The transition from Battlefront 1 to Battlefront 2 has brought about heroes having 35-50% less health than before, but their damage inflicted onto each other has relatively stayed the same. "One-shot" combos will rule hero vs villain combat if this issue doesn't get proper attention. The last game had long, intense hero fights. This game has become, "who can attack first and the fastest?" I hope someone on the development team sees this issue and attends to it before it ruins hero vs villain longevity and authenticity.
Post edited by Landeaux on
Howdy, Stranger!
It looks like you're new here. If you want to get involved, click one of these buttons!
Quick Links