The excuse "This is just the beta" is invalid.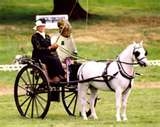 This was their best sales pitch. This was to be our first tryout of the product. What we got was an all to familiar linear map with limited access to Hero's or single player. All criticism is valid and the excuse that it was just a beta is without merit.
If you want to sell me something, then you need to present your product in the best light.
This discussion has been closed.
Howdy, Stranger!
It looks like you're new here. If you want to get involved, click one of these buttons!
Quick Links