Unlocking cards traditionally while crates control card leveling pace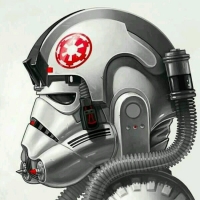 Let's return the cards and guns progression to Battlefront15 where a players level unlocks certain items. After that, loot crates would only play a role in how fast cards would level up. Lets say to level up from card tier 1 to 2 is 500 points. Then it could be 1000, 2000 and 4000. Paying or buying crates would randomly give you either 50 min or 300 max xp points you could put into leveling one card. Would be way better imo. Yeah, rich people would buy hundreds of crates and overlevel quickly but it wouldn't be as fast as randomly getting best cards instantly.
Howdy, Stranger!
It looks like you're new here. If you want to get involved, click one of these buttons!
Quick Links