Operation Cinder? You will burn these ideas away, Disney.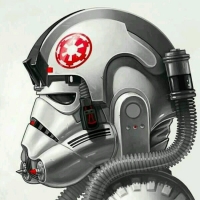 The whole idea of Empire destroying itself is a big steaming bowl of poodoo. I can't believe Disney ok'ed it. A war engine that just tries to destroy itself because of one mad emperor in the real world would never happen. Even if it was meant to look like the Empire have gone mad, the rebels wouldn't buy it fully and even if they were asked to help. Even if the Emperor and rebels were together running Operation Cinder, many officers would start questioning the integrity of their security and intelligence. Then they would be on higher alert and way more analytical about their steps and the Empires as a whole. They would find out the Emperor conspired to destroy the empire with the rebels and so on.

Also the way first order was then created and rebuilt is even more ridiculous. So after they lost all their ships bases and personnel, they just magically go missing and remerge as a new fully rebuilt force? Nope not buying it. This needs to be forgotten and burned as a very bad plot design to turn the Empire into the FO.
Howdy, Stranger!
It looks like you're new here. If you want to get involved, click one of these buttons!
Quick Links