Palpatine's chain lightning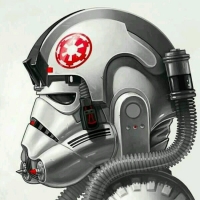 After watching the vid on YouTube, Palp's chain lightning looks off. Its now a straight line bolt that appears and hangs in the air and doesn't bounce from one target to the next like in the previous game. For me it cheapens the effects and makes the chain lighting less dynamic and fluid. I loved how you could see the bolt arcing from one target to the next hitting them in a sequnce. Way better than just appearing and chaining the targets almost instantly with weird straight lighting bolts.
Howdy, Stranger!
It looks like you're new here. If you want to get involved, click one of these buttons!
Quick Links