I now exist!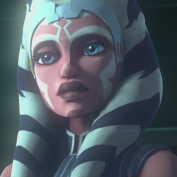 I've owned the original BF(2015) since June 2015 but I had the disk so when they changed to must own a game to post, I was blocked. Then, I preordered BF2 on Sept 1st, but credit card problems happened and it was declined - but I never knew, it downloaded the game and let me play the beta. I tried to load the game early today and found I didn't own it! So now ive gotten it and I can finally post here!
Top favorite heroes and villains missing:
Ahsoka, Rex, Padme, Cody, Mace
Bane, Thrawn, Ventress, Jango, Savage
Howdy, Stranger!
It looks like you're new here. If you want to get involved, click one of these buttons!
Quick Links