A respectful look at everything I think needs to change with Star Wars Battlefront II
I really wanted to post this in the feedback section, as I figured it would be more likely to be noticed, but as there was no "General Feedback" option from what I could tell, I'm posting this here.
To start with, I want to thank DICE for proving they are listening to consumer feedback (At least to an extent. I can't prove how much so I won't try.) and making changes to the game. SWBFII is a HUGE improvement over the first, and I see myself playing this for a long time to come over the first game. All controversies aside. The purpose of this is to provide critical yet constructional feedback so that you, the developers, can do what needs to be done to fix any issues within the game.
Now on to the meat of my feedback. For the most part, SWBFII is a pretty solid game with a few issues that add up to make a sour impression in certain places. With that out of the way let me begin with the most obvious problems with the game.
////GALACTIC ASSAULT AND THE LACK OF A "CONQUEST" MODE////
Galactic Assault is for the most part, a really strong game mode in comparison to the game modes of its predecessor. The varying stages and different objectives as the line pushes forward and the fight gets more and more condensed is a really great feeling. Kashyyyk is one of my favorite examples of this. The MTT's pushing closer and closer to the Venator Class (I think it was Venator Class anyway) Star Destroyer, while the republic desperately tries to prevent them from destroying the ships fuel cells does an excellent job of recreating the "Star Wars Experience".
Where this mode falls short, however, is it's lack of real variety and freedom. Throughout each stage, multiple vehicles become locked out. Which, in some instances makes sense, for example you can't exactly fit an AAT into the throne room on Naboo, but in that case, why not provide smaller, more compact vehicles to replace it? Perhaps the STAP (
http://starwars.wikia.com/wiki/Single_Trooper_Aerial_Platform
) or other variations. I've had other instances where it did
not
make sense that vehicles were locked, seemingly restricting my fun. Although I will have to edit my post at a later date when I can remember exactly where that was after playing some more matches. If it turns out I was wrong about this point, I will edit my post as such.
Additionally, a lot of the objectives in Galactic Assault feel exactly the same, just masqueraded as something different. Whether this was intentional or not, I do not know, but it is there. The worst offender of this that I have encountered so far, would probably by GA on Jakku. For the first 3 of the 4 phases, you do the exact same thing, just in different locations. In Phase 1, the First Order must secure the Landing Pad and Reactor Control, in Phase 2, the must secure the Supply Room, in Phase 3, the must secure the east and west door exits to prevent the Resistance from escaping. All 3 of these phases consist of the same type of objective. Playing tug of war with the enemy team in a certain area. Which is fine by itself, but not 3 times in a row. (In Phase 3 its possible instead of standing on the exits, you have to hold the action button over the door controls like in Phase 2 of Theed Palace, but it's basically the same thing anyway.) Thankfully in Phase 4, things get spiced up a bit and the First Order must destroy two vehicles by planting bombs on them, which the Resistance can defuse, resetting the timer. The lack of variety in these objectives somewhat takes me out of the experience when playing.
Another good example is Hoth. Phase 1 of Hoth, Naboo, and Kashyyyk are all exactly the same. Use Ion Disruptors or missile launchers to take down the MTT or ATAT shields, and damage it. Which again, is fine by itself, but lacks variety on each map and feels a little out of place. As much as I prefer this method of destruction to 2015's Walker Assault, which had you collect a number of Y-Wing bombing runs, (which depending on how many you got, made the mode really unbalanced) at least in Walker Assault, you had the ability to use a Tow Cable to take down the ATAT. (Which wasn't exactly easy.) And unless there's a star card I haven't seen that you can use on the Air Speeder to give it a Tow Cable, that's not something you can do in Battlefront 2. Something like this can take the
idea
of the 'Destroy Giant Vehicle' objective and turn it on its head. Otherwise it just feels like the same thing pasted together on different maps.
//CONQUEST//
And here comes the real kicker. Conquest. A mode that was in every battlefront before 2015, seemingly gone. 2015 Battlefront DID have Supremacy, which was very similar, however the tug of war aspect to it took away from it's fun. I understand the fact that you, as the developers, have said you want to distance Battlefront from Battlefield. To create two separate things. Whether that stems from a sales or gameplay perspective, I don't know, but it needs to return. And not just because it has been a staple in the previous entries. Here's why.
Conquest provides an easy way to get into the fun. It's your typical sandbox mode, no real objective except for getting kills and taking command posts, but that's the beauty of it. In Galactic Assault, if one team is a lot better than the other, the match ends after 1 Phase. Which is fine for that mode, but there needs to be something more. There needs to be a way for people to casually hop into a match, get into a gunship with some friends, and go do something crazy. We've all seen the insane Battlefield videos of people doing Jet tricks, or C4 montages, and anything you can think of. But in Battlefront, you can't really do that anymore. There are no co-op vehicles, no true sandbox elements. Those are the things that increase replay value. Battlefront has ALWAYS been a branch of Battlefield, except with certain gameplay twists to make it it's own thing. Battlefront has heroes, and in the originals, if you capture all the command posts and everyone on a team dies, that's it. Game Over. That team can't respawn. Which puts some pressure on the gameplay. Nothing crazy, but it's there. And changes like that can be made to separate itself from Battlefield if it's THAT big of a deal. Conquest needs to be here. Or at least, to change the way vehicles work in Galactic Assault to provide multiple different avenues of success.
But there's one other thing that needs to change first to allow any of this to work.
////THE SQUAD SYSTEM////
The current squad system works pretty well for Solo players. But that's it. If you want to play together with friends, well the Squad system is useless. There's no way to coordinate spawns properly. I think HelloGreedo did a fantastic job going over this in his SWBF2 Review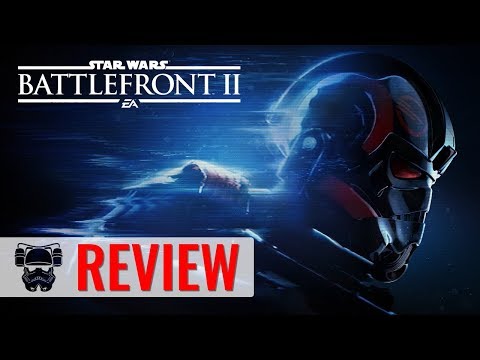 (Skip to 1:00 for the squad system portion)
There's just no reason to play with someone else due to this system. And I'm not really sure why it needed to be changed. I think it's great for solo players, but there wasn't anything really wrong with the Battlefield system either. You could easily change squads whenever you wanted, spawning on them was a breeze, and it just worked. If it ain't broke don't fix it.
There are some changes that I think could be made to the Battlefield Squad system to better fit alongside SWBF2 though. For example, this wouldn't work with Random Players all that well, but if you could create a "Favorite Squad" the consisted of your friends, and share your battlepoints across the squad, like a pool of money, I think that could be very interesting. Perhaps it wouldn't be well received, as you could pool your points together to use Heroes all the time, but that could be remedied by implementing a sort of Hero Cooldown or something. But at the same time, if a squad of people who all know each other have enough points to use a hero, then they've earned it. It incentivizes cooperative play. And is something I think could go a long way.
////ARCADE MODE////
So close yet so far. I like the idea and how I can customize the match settings rather intensely, but with only Onslaught and Team Battle, it's not enough. This needs to have every game mode available. No questions asked. Team battle is fun because it's Blast that you can customize however you want. I enjoy this. Onslaught is alright, but I've never been a major fan of 'Score Attack' like game modes. But the mode really needs everything available to it. Battlefront 2015 had this with Skirmish, but it unfortunately never went beyond Walker Assault and Fighter Squadron and lost all support. I understand why it lost support, so DICE could work on SWBF2, but it needs to be fixed in this game. It adds content. Adds replayability. I love Galactic Assault, but sometimes I just wanna binge one map or Era. And I can't do that in SWBF2. I could in Pandemic's version of the game. But not this one. If I COULD do that in this version I would be ecstatic. I try not to be blinded by nostalgia. But when you reboot a franchise, it needs to stick with what made the original so great and simply add to it. Not take away. I could add more, but I might digress into sounding like a brat, so I hope you understand the underlying message I'm trying to send. The battlepoint system is great, but ease of access into vehicles in sandbox mode is where the soul of Star Wars Battlefront lies.
////THE PROGRESSION SYSTEM////
I don't have much to say about this. I really like it personally, it gives me something to do and to work toward, and I like the feeling of leveling each class of separately and upgrading my cards, but I understand other peoples complaints. I don't mind if it gets changed, but I dont mind if it stays MOSTLY the same.
The biggest problem I feel like is the price of Crates. 3k or 4k credits is WAY too much for a trooper crate. Especially at the rate you earn credits in a match. Yet the Hero and Starfighter crate is roughly 2200? Tone that trooper crate down to roughly 2000 and make crafting materials a tad easier to get, and I'll be happy.
////VOICE CHAT////
This may come off as a bit salty, but there's not really many other ways I can talk about this.
There's no in game voice chat. It's 2017. I get it. You're trying to cater to kids. It's a T rated game. But these same kids play Call of Duty every single year and scream profanity into the mic while they're like 9. Just shove the voice chat in there please. You'll need a normal squad system to avoid 20 people talking at once though... *Wink* *Wink*
////STARFIGHTER ASSAULT////
My only complaint is that I wish you could run around in a command ship like you could in the original battlefront 2. Again, a bit more sandbox like, perhaps it could be it's own mode. But I want to hop into Turrets, gather in a LAAT with friends, and storm the enemy command ship. Freedom is the big thing here.
////CONCLUSION////
Overall, I really enjoy SWBF2. I do. Honestly. After the Beta, I tried to go back and play 2015 Battlefront, and I just couldn't do it. Even with all the DLC, there wasn't enough incentive or variety to make me want to play it again. But this? This has potential. A lot of potential. And with the fact that all future DLC is FREE, I'm incredibly eager to see what awaits us in the future. But most of all, I want to say thank you to DICE. I can't be 100% for certain, but typically, most controversial topics nowadays reside with the Publisher. Maybe I'm wrong in this case, but maybe not.(I'm assuming that the viewpoint of DICE is different than that of EA. I hope I'm not wrong.)
So thank you for working on this game. Thank you for making attempting to make a change with Battlefront 2. And thank you for listening. I definitely have not always agreed with your decisions regarding this series, but I respect your decisions as of right now. And I respect your attitude. As an aspiring game developer, I cannot imagine the feeling of seeing overwhelmingly negative feedback. Not that the feedback was misplaced, when you mess up you need to fix it, but still. I'm sure it's stressful.
I would like to put this game's past behind us, and work towards the future. As harsh as it may sound, I really do mean well and wish you the best of luck. This is your last chance to prove something to us. Take it and run with it. Fix your mistakes, and make something worth remembering. Prove us wrong. You have my trust. Don't throw it away.
Howdy, Stranger!
It looks like you're new here. If you want to get involved, click one of these buttons!
Quick Links