Mos Eisley Map (Galactic Assault) huge issue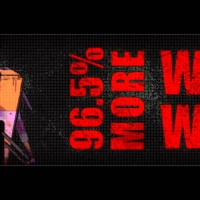 1.st issue:
As you all know, on Galactic Assault, if there is an opportunity to play with Starfighters, they are dominating the game. (And also granting you in every game a 15-20 000+ score)

But on Mos Eisley, the area is so big and open, that it is totally possible to spawnkill as a Starfighter not even troops, but also other starfighters.
This makes the game really frustrating and not fun. Since you are not dominating because you are good. Only because you spawned 1st as a Starfighter. This needs to be changed. At least create some obstacles between the 2 starfighter spawning zones.

2nd issue:
Map is too chaotic. Rooftops are accessible but only on certain points, and taking some vehicles are totally pointless since they can not go into 80% of the areas. The whole map is just simply a huge mess.
Howdy, Stranger!
It looks like you're new here. If you want to get involved, click one of these buttons!
Quick Links