Officer Turret kills seems impossible to get.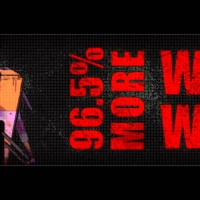 Hi there,

Do you have any tips how to get kills with Officer turrets?

There is also an "achivement" called "good luck turret"
You have to get 50 kills with officer turret to receive a Turret Lootcrate.
But it seems it is impossible to achive, since the turret has such a short range and that long of a lockon time, that everyone has an easy job avoiding it and than take it out. It is that bad of an ability that an assault or heavy can even 1v1 you when you have the turret near you and than it gets destroyed.

Is there any good way to get these 50 kills with the turret? I'm playing since early trial and have only 3 kills with it.

(and Yes I tried also to flank the enemy and put the turret behind them. and also to place them in tight corridors into the corner to have a full view of the room. But anyone can just peak and shoot it, or the heavy will simply walk in with the shield.)
Howdy, Stranger!
It looks like you're new here. If you want to get involved, click one of these buttons!
Quick Links