Heroes vs Villains not as nearly as fun as before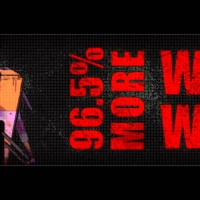 So I played a few HvsV games and I have to say, I'm very disappointed.

1st of all, it's a really challange to get into a game. Endless waiting times, people are entering and leaving the queue.
This is I think because unlikely the HvsV games in the past Battlefront, this is only a 4v4. And because of that, you can't just start a game with 1 missing person. All slots needs to be filled.

But the most annoying part is the game mechanic itself.
There are always targets you have to take out, but to be honest, nobody cares. Because you just kill everyone on sight, and as soon the enemy team has -1 person, you are easily killing the remaining.

Also the heroes are unballanced.
Force users are clearly overpowered compared to every other hero. As soon you start the button smashing with the lightsaber on someone, that person is stunned for the whole process.
Boba is clearly the winner because he is the only one who can fly, and since the Light side ranged heroes are trash, and the force users can't touch him.....you can guess....win for dark side. I hade not a single game where the light side won.

Dark Side: Select 3 force users and Boba.
Light side: Doesn't matter who you pick. Even the Jedi heroes are loosing in a 1v1 against almost every Sith (except Palpatin. He is trash)

I think the game was much more fun with more non-hero troopers also in the game. And than, whoever killed a hero, could become a hero himself.
Howdy, Stranger!
It looks like you're new here. If you want to get involved, click one of these buttons!
Quick Links