Daily Lootbox joke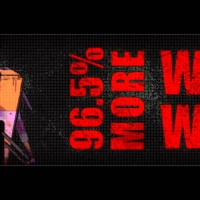 Dear EA!

Why did you implement a daily lootbox if:
- it gives you the same ammount of credits and scrap. Than just drop a popup like "thank you for logging in, here is your credit" Why even bother to open it manually for a laughable ammount of credit/scrap?
- if it's only 125 credit and 5 scrap? 5 scrap? Really?! What should I do with 5 scrap? Even a homeless Jawa would laugh at me if I would donate him 5 scrap!


Howdy, Stranger!
It looks like you're new here. If you want to get involved, click one of these buttons!
Quick Links