Why even play the objective? No point in it.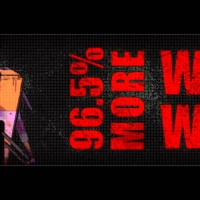 Real question. Why is it even worth playing the objective in this game? Every time who gets the highest score? Who gets the reward position on the game end screen? Not the people playing the objective. Just the people who are playing
1. full rambo on everyone caring only about the eliminations
2. the people who pick starfighters on Galactic Assault and are eliminating other starfighters or A.I.

Even on strike, and on GA I was always defending the point as an officer. Not even once guarding it on my own. And it tooke ages for someone to come by so I can kill him and keep the point safe. What's the reward? Last place on the scoreboard because you get only just few eliminations out of that.

This game is not even trying to encourage to play the objective.

The game should reward you with score for guarding the objective.
Yes I know, you get score if you stand ON THE TOP of the terminal/gunship/ect. But standing on the top of it is suicide and not guarding.
The distance should be extended A LOT!!!

Until it gets fixed, I don't give a f about the objective.
Howdy, Stranger!
It looks like you're new here. If you want to get involved, click one of these buttons!
Quick Links