Daily Crates! What is the point?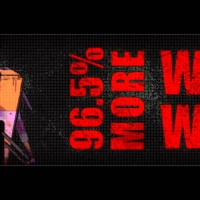 So I think I'm not alone who thinks that the daily log-in reward boxes are totally worthless and not even worth the 5sec to open them.

Even Free to Play games give daily login rewards with much more value.
5 scrap and 125 credits? On the top of that, if you are "lucky" enough to receive a 3rd card, you get only 75 credit. But this happens only 1x out of 10 cases.

I'm sure this isn't encouraging player to play the game every day. It would be worth to rethink this concept as well.
Howdy, Stranger!
It looks like you're new here. If you want to get involved, click one of these buttons!
Quick Links