Reinforcement archetype ideas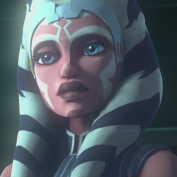 Wondering what ideas you have. I've tried to come up with suggestions but I've found the need to establish archetypes first. We know there's a Sentinel reinforcement coming that's a kinda sniper. ARCs for Republic (probably commando droids for Seps). Besides that, what do you guys want to see? Off the top of my head, a Guardian class that takes large amounts of damage and maybe supports groups? Droideka, Clone Commando, some kind of alien for rebels and resistance.. the Dark Trooper droid from Rebels? and maybe the FO riot control. And a Vanguard that's melee, Jedi Temple Guards, Magnaguards, FO Executioner (or Praetorian, kinda depends), etc. Hmm I have more ideas but can't remember right now. What ideas do you have?
Top favorite heroes and villains missing:
Ahsoka, Rex, Padme, Cody, Mace
Bane, Thrawn, Ventress, Jango, Savage
Howdy, Stranger!
It looks like you're new here. If you want to get involved, click one of these buttons!
Quick Links