That's what you call "progression"?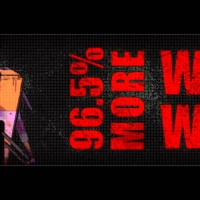 So I grinded for my credits trough the game and since the 3-4 last crates I opened, I got only white items, AND a bunch of duplicates.
Last crate. 3/4 of the items are duplicate white items.
This isn't progression, this is trully gambling.

I remember when in Diablo 2 there was a guy in the camp who was called "gambler".
Even with in game currency, Blizz admited even back than, that whatever the payment methode, RNG based result is gambling.

Eliminate this s***t from the game ASAP
Howdy, Stranger!
It looks like you're new here. If you want to get involved, click one of these buttons!
Quick Links