There was a patch, but why?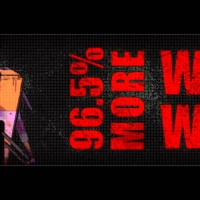 There was a patch as far as I know, but why?

None of the issues were solved....more sadly, there are even more issues.

- Often I have to completely restart the game to find an open match. If I'm not, the searching for a game message appears in an endless cycle.
- Also restart required when the sound completely disappears. The whole game is muting itself from 1 moment to an other. (mostly on Kashyyk map)
- There are still laggs.
Howdy, Stranger!
It looks like you're new here. If you want to get involved, click one of these buttons!
Quick Links