Boba Fett cancer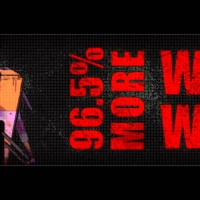 So I'm interested in you oppinion guys but after I got the patience to wait trough the endless queue times in Heroes and Villains, and played a bunch of games, I have to say:

- Games which have Boba Fett as a Villain are very frustrating and not fun
- His Jetpack needs a nerf because he can almost be constantly in the air.
- His Jetpack needs a nerf because if he is the target, there is almost on every map a point where he can get atop and just camp there until the target marker wears off of him
- His starcards can be combod to oneshot even a whole group of heroes. (Maxing out the number of rockets in rocket barrrage + maxing out the damage done AGAINS HEROES makes him unstopable even in the hands of a noob.


I enjoyed every game where the dark side had no Boba Fett player even if we were steamrolled by them.
But I hated every match where there was one.

I think they need to rework him in a later patch when they already fixed the technical and more important issues.
Howdy, Stranger!
It looks like you're new here. If you want to get involved, click one of these buttons!
Quick Links