New Reinforcements for Enforcers/Aerial types, New Heroes and Starfighters/Vehicles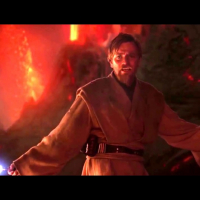 What are some units you are hoping for? With there being rumors of units being added I have so many things I hope to see. I know they have to make sure it stays classic as I have noticed back in SWBFEA1 that after a while stormtroopers looked less like an organized unit and more of a cluster of things. So I know like the look to have green stripped clone troopers are locked to map based like Kashyyyk and I'm all for locked map areas so some of these ideas are just maybe map specific. Some might just be inclusions to add on and some are just for future maps. Also, some class units be legendary unlocks so they are harder to get so they are less common to see. Or their rarity to be more expensive than the others to use.
Units

Class customize appearances/races
Bring back some of the other races from the beginning from SWBFEA1 like Rdian, Zabrak, Ishi Tib, Quarren, Weequay, Twi'lek, Sullstan, Duros. Also map based unit designs like the Shore Trooper, Death Star Trooper, Magma stormtrooper.

Special intantry
I'm hoping for new units for Aerial and Enforcer types but even introduce new classes like the Pilot/Engineer, and Special class, like the ARC troopers, Galactic Marines/Clone Commander (Love those chainguns of Destruction), Bothan Spy, Droidekas, Bespin Guards, Rebel Commandos, Clone Commando, Shadow Trooper, Dark Trooper (0-3), Shock Trooper, Shore Trooper Captain, Trandoshan Hunters, IG-100 MagnaGuard, Rebel Honor Guard, Imperial Royal Guard, Knights of Ren, Elite Praetorian Guard.

Heroes/Villains
General Grievous, Obiwan, IG88, Thrawn, Greedo, Dangar, Nien Nunb, Count Dooku, Rayla Secura, Jango Fett, Ki-Adi-Mundi, Mace Windu, Assajj Ventress,. Also skin swaps like Good Anakin (Normal Eyes and plays for Jedi), Bad Anakin (Red Eyes and plays for Sith), Old Ben, Old Yoda, Darth Sidious (skin swapped of Palpatine for prequel), Darth Vader (different suits for different Eras) Good Iden Versio (Plays for Rebels), Hoth look for Han, Leia, Luke.

Turret Emplacements (Map Specific) -
Laser Turret (E-Web turret with hull), Beam Turret, Particle Cannon Turret, Anti-Craft Turret, LR1K Sonic Cannon, Anti-Air Turret, Tower Turret, E-Web Turret, Mark II

Vehicles
Light vehicles (Drivable) -
More speeder bike usage, BARC Speeder/614-AvA Speeder Bike, STAP. As well as some animals as vehicle transports like how the Tauntaun is added in to the game, it would be cool to see the Dewback in action on a desert planet like Tatooine and the other animals used by all sides depending on planets. With Theed they could possibly use the Kaadu, with Geonosis they could use Orray and on some other planets use the Blurrg and even others for resistance and first order.

Medium vehicles (Drivable) -
Imperials IFT-T (TX-130T), IFT-X (TX-130S), Rebels AAC-1 hovertank, V-25 Rebel combat speeder, and new additions like the ATPT, Gian Speeder, Sand Skiff, Spider Walker, Hailfire Droid, AT-XT, AT-DP, AT-MP, and other First Order/Resistance vehicles.

Heavy vehicles (Drivable for Conquest, on tracks Galactic Assault) -
On top of the original ones from the previous games, like the NR-N99 Persuader-class droid enforcer (Armored Tank Droid) and AT-TE, additions like the AT-OT, HAVw A5/6 Juggernaut, CIS Super tank, Base defense walker, First Order Heavy Assault Walkers, AT-M6 Gorilla Walker First Order/Resistance vehicles.

Air/Space ships (Drivable) -
B-wing, Tie-Defender, Tie-striker, V-wing airspeeder, Geonosian Starfighter, and other First Order/Resistance air/space vehicles. Wonder if Cloud Car will make a return in Multiplayer for Bespin. Some other special vehicles like the CIS Strike Bomber and V-19 Torrent

Transport (Not Drivable most likely, but may have access to weapons) -
Sentinel-class Landing Craft, Droid Assault Flyer/Droid Gunship, GR-75 medium transport, Imperial Lambda Transport Shuttle, Resistance transport, Atmospheric Assault Lander, and Upsilon-class command shuttle. They could even be used like the LAAT does as for weapons either by encircling or doing strafe runs

Hero/Villain Starfighter (Drivable) -
Eta-2 Actis-class interceptor and Delta-7 Aethersprite-class light interceptor, Dooku's solar sailer, and other popular iconic hero/villain starfighter vehicles, maybe even some land based hero vehicles.

Flagships (Not Drivable) -
Resurgent-class Battlecruiser, MC75 cruiser, Resistance Flagship (don't remember the name of it they showed in the Ep 8 Trailer), Republic Attack Cruiser, Providence-class destroyer. As well as any other First Order/Resistance flagships that might be in episode 8.

Support and other ships (Not Drivable) -
Quasar Fire-class cruiser-carrier, EF76 Nebulon-B escort frigate, Victory II-class Frigate, Interdictor-class Star Destroyer, KDY Lancer-Class Frigate, and other First Order/Resistance support ships.

Dreadnoughts (Not Drivable) -
Executor-class star dreadnought, Mandator IV-class super star destroyer, The Supremacy Mega-Class Star Destroyer, Subjugator -class dreadnought, and other First Order/Resistance Dreadnaughts that will be in Ep 8.


Anyways let me know your ideas and opinions in the comment option below.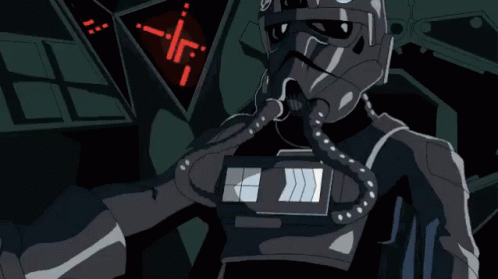 #ConquestMatters
https://j.gifs.com/gLyxLj.gif
https://media.giphy.com/media/18Ntnrdd4FHCD62EMz/giphy.gif
Howdy, Stranger!
It looks like you're new here. If you want to get involved, click one of these buttons!
Quick Links