Starfighter Assault: Endor defending side impossible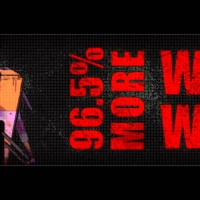 Hi there,

Is it just my bad luck or is the Endor map on starfighter assault really that unballanced? I have never seen the Imperials win as defenders. This is also the only win to have to get the full multiplayer completition achivement but unimportant how hard i try, we never win that map.

The section where you have to destroy the mines is that hard that you loose all your reinforcements.
Howdy, Stranger!
It looks like you're new here. If you want to get involved, click one of these buttons!
Quick Links