A good thread in all the complaints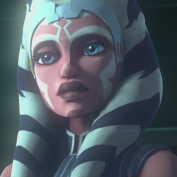 I just want to take a moment and put out a thread that's a little nicer. First, though there are some problems, the game is amazing and I seriously hope it does still manage to last for years. Second, I want to address the REAL issue with the game everyone is ignoring: When are we getting Ahsoka?
Top favorite heroes and villains missing:
Ahsoka, Rex, Padme, Cody, Mace
Bane, Thrawn, Ventress, Jango, Savage
Howdy, Stranger!
It looks like you're new here. If you want to get involved, click one of these buttons!
Quick Links