Objective point markers should appear much faster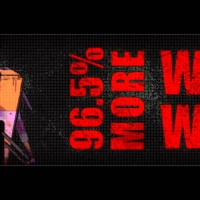 So I observed a very annoying thing.
On whichever map or game mode are you playing, you know there is/are the objective point markers on your HUD. Which is showing where is the objective and do you have to defend it or attack it.

- So every time the objective changes (e.g. a team lost both points they defended, and the next objectives are comming) a narration starts which is announcing the next objective. But in this window, you don't know where the objectives will be. Also if you just respawned, you don't even know where you are compared to the objective. (Especially on maps like Tatooine.)

-- Also when you die and respawn on any game mode and map, it takes a bunch of secounds until you get the objectives shown again. If we count the max 12 sec of respawn time, and than additional the 3-4 sec until you know where to go, in an overtime situation, these are crucial secounds

I think the objective markers should refresh every time instantly, and also after respawn, they should be on the screen seamlessly.
Howdy, Stranger!
It looks like you're new here. If you want to get involved, click one of these buttons!
Quick Links